weclapp for marketing teams
Whether email marketing or campaigns, weclapp supports your marketing team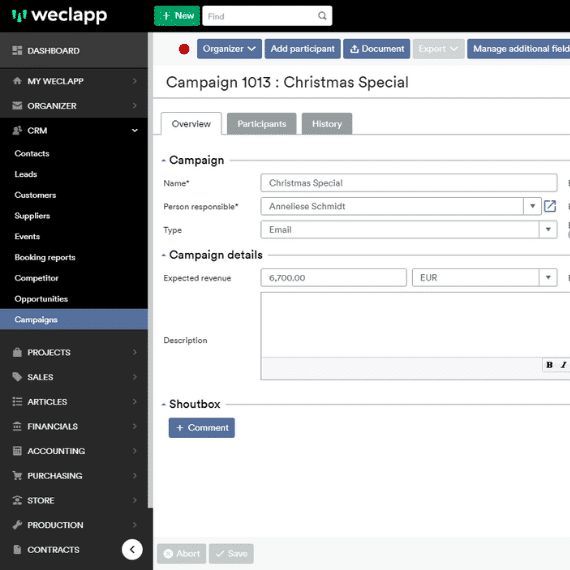 Successful marketing with weclapp
In marketing, it is your task to sell potential customers on products or services every day. Customers and prospects must be kept in view, campaigns and newsletters created, and reports evaluated. weclapp supports you as a marketing team in all these areas with intelligent processes and practical extensions.
Increase your conversion rate with weclapp
Digitize and automate your business processes with weclapp's intelligent cloud ERP software.
The weclapp CRM and ERP packages for successful marketing
✔ 360-degree customer file

✔ Telephone integration (CTI)

✔ Opportunities and campaigns
✔ Financial accounting & banking
✔ Merchandise management system

✔ Disposition & Purchasing

✔ Amazon, eBay & kaufland.de