PPS system for manufacturers and producers
Production planning and efficient production control online in the cloud
The most important functions at a glance
Areas such as purchasing, scheduling, warehouse, sales and accounting are involved in production. All these areas must correspond smoothly with the production control in order to guarantee trouble-free processes in the company. The weclapp PPS system (production planning and control) is suitable for this.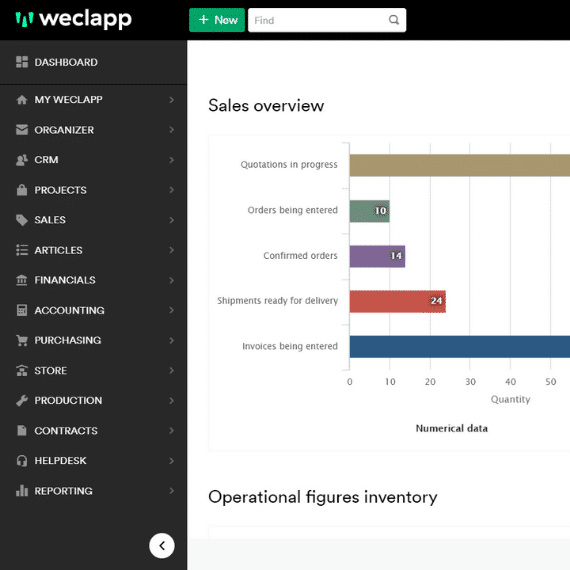 Flexible PPS system for your company
Up to 20% time saving thanks to intelligent workflows
Up to 25% increase in turnover through more efficient organisation
Up to 25% more customers through optimised offer management
You concentrate on success, weclapp does the rest!
Orderly processes in production with weclapp
Orders are created manually or as part of automatic scheduling. You can also define target quantities and dates, carry out availability checks, provide relevant documents and keep track of withdrawal quantities, working hours and production quantities. With the help of a controlling function, you can also check the relationship between planned and actual costs.
Summarise individual production steps in the form of work plans and optimise the planning of production capacities. Store (multilingual) descriptions of the work sequences, required resources (labour, machines) and time specifications (set-up and piece time). If desired, also assign documents such as work instructions or technical drawings.
Your products usually consist of several components of varying complexity? With weclapp you can manage parts lists flexibly thanks to advantageous functions. Different variants of a product can be produced with only one bill of materials and for more complex products and assemblies, bills of materials can also be used recursively. Bills of materials can be exported as well as imported in weclapp.
20,000+ enthusiastic users | 15 years of experience
What our satisfied customers say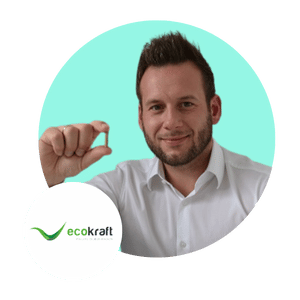 Kurt Fischer
Managing Director at ecokraft
The entire solution is logically structured. The colourful design guides users through all processes in an appealing way.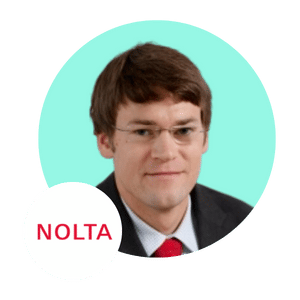 Felix Bonn
Managing Director at NOLTA
I have much better control over the processes with the weclapp solution, the work is made much easier.
The all-round carefree package for manufacturers & producers
✔ 360-degree customer file

✔ Telephone integration (CTI)

✔ Opportunities and campaigns
✔ Merchandise management system

✔ Disposition & Purchasing

✔ Amazon, eBay & kaufland.de
✔ Financial accounting & banking