Online contract management software
With weclapp's contract management service, you always have an overview of your contracts, deadlines and documents.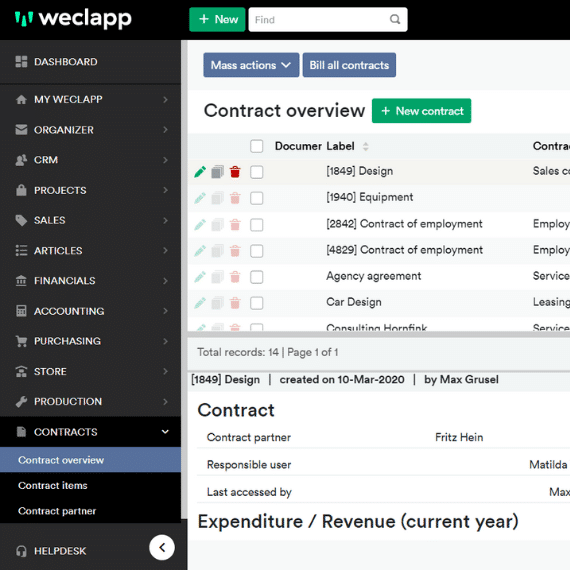 Digitalize your contract database and use it online
Time consuming contract management is now a thing of the past thanks to weclapp!
Our contract management supports you step by step, from creating a contract to controlling and archiving all contracts within the contract management process.
Overview of key advantages
Create, manage and archive contracts
weclapp ensures that complicated contract management is a thing of the past. Instead of fighting your way through files and mountains of paperwork, all contract information is digitally stored and can be called up at any time with modern filters and search functions. This allows you to increase your profitability while minimizing risks.
Missing deadlines is not only annoying but can also be felt in the wallet—with the contract management software from weclapp you won't miss any more dates. This increases efficiency and improves payment flows.
Contracts are often only stored in the relevant departments and are therefore only available to others to a limited extent. weclapp brings the same level of knowledge to your team avoiding conflict.
Overview of the best contract management features
What our satisfied customers say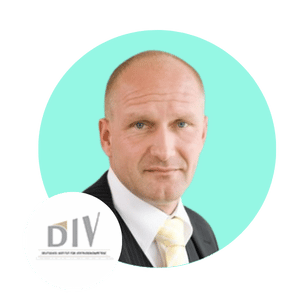 Dirk Thiemann
Managing Director DIV
The ease of use, the contract system and, of course, the price of the solution were particularly important to us. weclapp proved to be the right choice.
Mobile contract management – experience weclapp on all end devices
Access contract data anytime from anywhere! On a tablet, smartphone, notebook or PC, the weclapp solution is optimized to function with all popular browsers.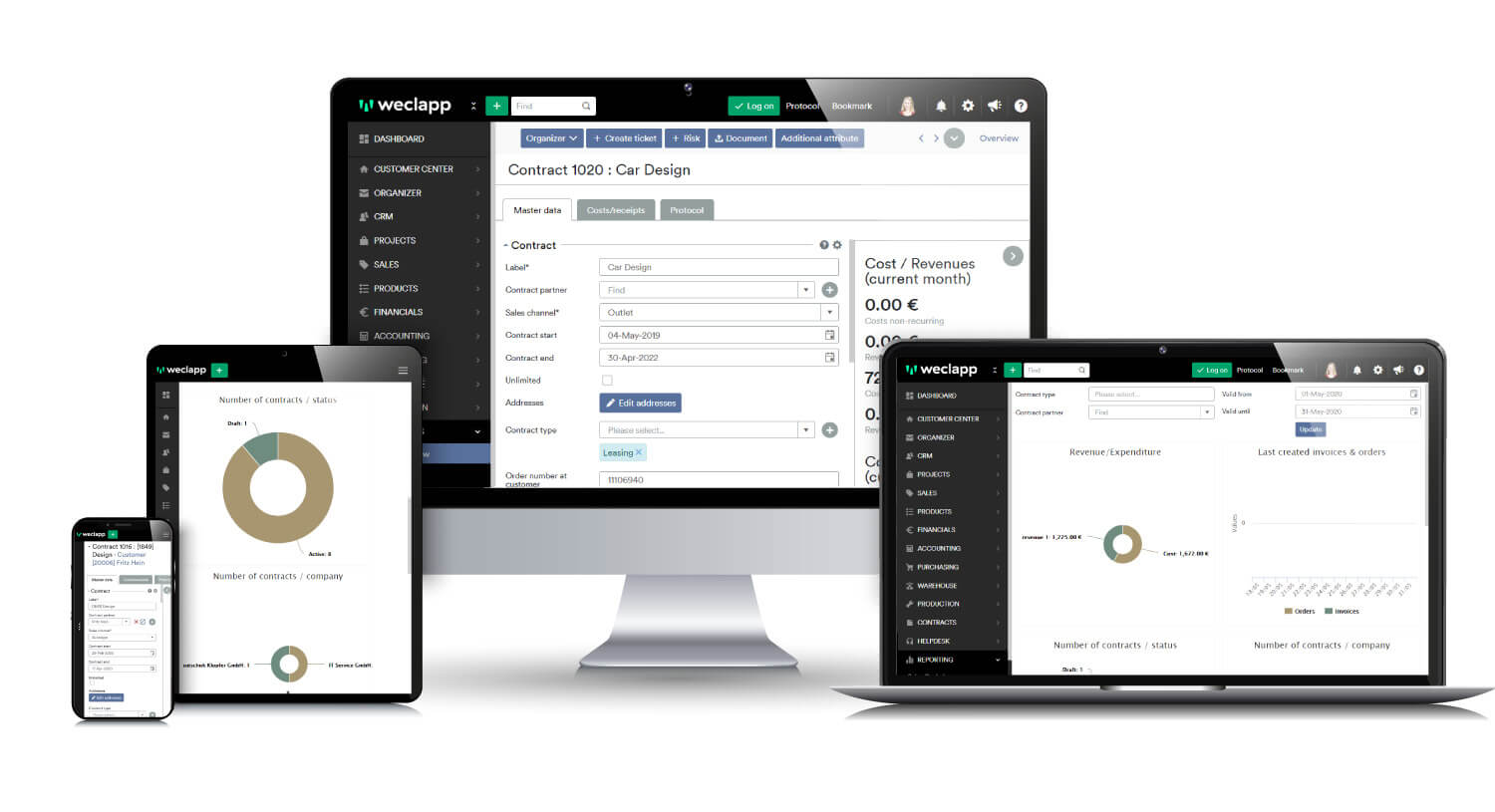 The all-around carefree package for your contract management
Manage contracts efficiently, digitize contract database & use online

Contract partner management