Start with your sales team now—weclapp ERP software can optimize all your sales processes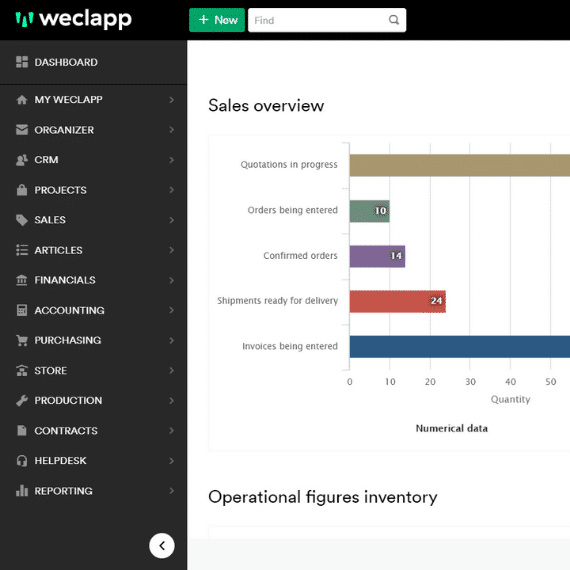 The ERP system for efficient sales and long-term customer loyalty
As a member of the sales team, you are responsible for selling a product or service. Each day, you need to win over potential customers during the acquisition process. In addition, customers to receive need good advice in order to build long-term business relationships.
weclapp supports sales teams in all areas of sales, whether in the office or in the field and enables access to relevant data at any time:
Successful in sales with weclapp
Digitize and automate your business processes with the intelligent cloud ERP software from weclapp.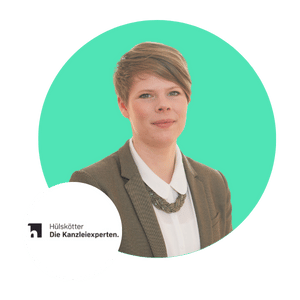 Jennifer Hülskötter
Managing Director Hülskötter & Partner
weclapp is a relief because you can work from anywhere. This increases flexibility to the maximum.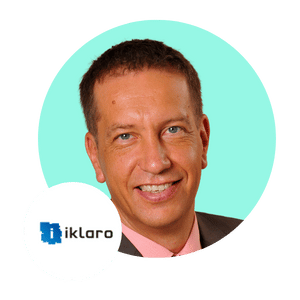 Karsten Müller
Managing Director iklaro
The field service team can independently organize itself with the integrated module and have a good overview of all the data.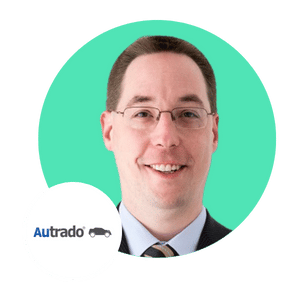 Marc Mertens
Sales Director Autrado
The best thing about weclapp is the possibility of 360-degree support with a single software, from master record to ticket.
The weclapp CRM and ERP packages – tailored to your exact requirements
✔ 360-degree customer file

✔ Telephone integration (CTI)

✔ Opportunities and campaigns
✔ Financial accounting & banking
✔ Merchandise management system

✔ Disposition & Purchasing

✔ Amazon, eBay & kaufland.de